CCDWare is a set of astronomy software that allows you to Stack, Goto, Inspect, Automate capture, Correct the PEC of your mount and Focus your camera. The products that can be purchased as a suite or seperately are CCD Inspector, CCD Stack, Focus Max, CCD Pilot, Pem Pro and CCD Navigator

$149 - $841.45 for the full product suite
Some great products such as CCD Inspector and CCD Stack so worth looking at purchasing some of these.
Full suite is expensive however there is room for each of these in every observatory!
Programme to align and stack your long exposure sub-frames and also provides some basic image enhancement
Cons
Mac support as with many pieces of astronomy software
General purpose image processing software very similar in capability to PhotoShop
W
orks well. There are open source add-on tools available. Works on Mac!!!!!!
Only supports 8Bit TIFF/FITS image processing which may be an issue with extreme image processing, where details may be lost.
Programme to align the frames in video capture files of solar system objects
The standard used for planetary imaging! Seems to work well and has some useful image enhancements with Wavelets
Apple support
Image stacking and processing software for the brave!

Hardnens you up as an astronomer
French!
PixInsight is a modular, open-architecture, portable image processing platform available for FreeBSD, Linux, Mac OS X and Windows.

This is the profesional image processing
suite. It sets a new standard for astrophotography and replaces Photoshop as the gold standard
.


The documentation is not great, however there are loads of videos and help from the forum. There are also many users of the software within the society.

darktable is an open source photography workflow application and RAW developer. A virtual lighttable and darkroom for photographers.
Looks like a Lightroom clone.
MAC or Linux only.
Allows you to process Star Trails
.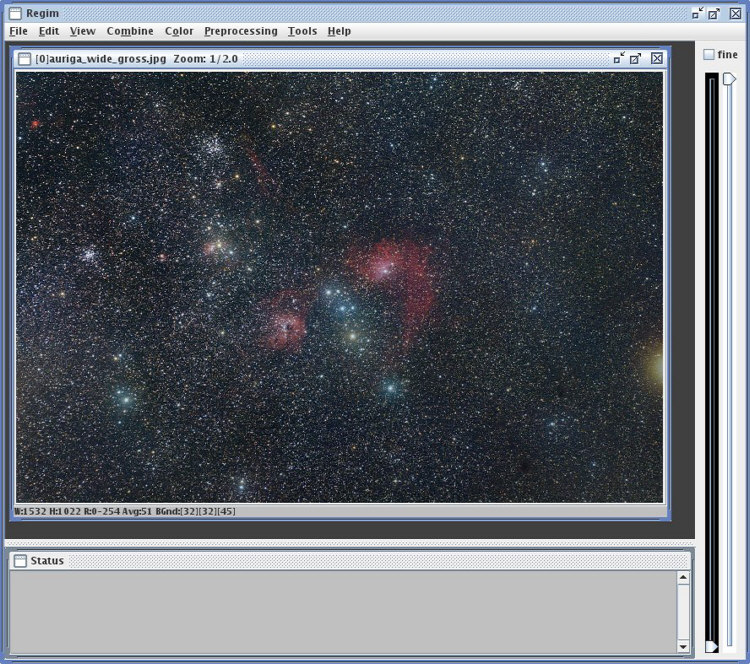 .